posted by Chris on 02.09.09 at 6:00 pm
Improv Everywhere, those that brought you No Pants 2K9 and Food Court Musical have just completed another mission codenamed "High Five Escalator". The goal was to give out 2000 high fives.
Who was giving them out? Rob.
It took place in the subway station at 53rd and Lexington, one of the busiest in NYC. Improv Everywhere agents lined up along the stairs parallel to the escalators holding up signs that read: "Rob wants", "to give you", "a high five!", "GET ready!".
Rob stood at the top while the people on the escalator passed by and gave him high fives.
He got over 2000 high fives in 45 minutes!
Check out the video: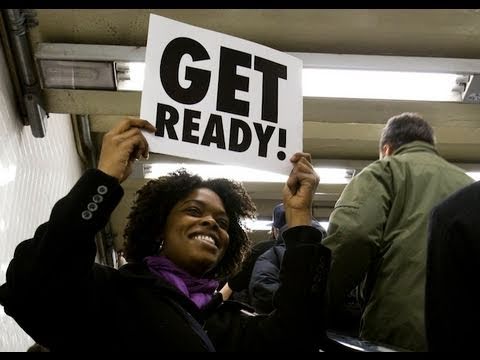 The Improv Everywhere team posted a bunch of photos from the mission on their website here.
There were a lot of people with smiles on their face. I guess it was a good way to start off the day. Although Rob now probably has every type of germ, std, disease NYC has to offer.
1 Person likes this