posted by Chris on 02.13.09 at 12:47 am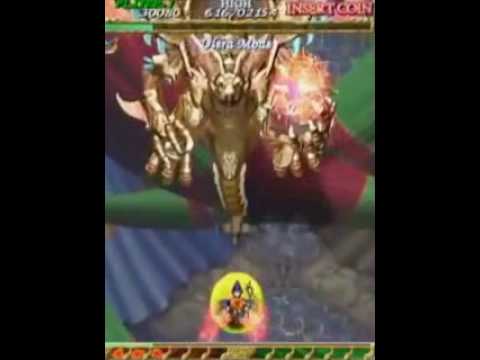 I love playing these top down scrolling plane shooting games. They're so freaking fun and freaking quarter eaters. At the end of the stage, there is usually a really hard boss that shoots a billion bullets at you and you have to dodge them all while shooting at it.
But DAMN man. This one is CRAZY HARD. Just look at all those freaking purple dots. They're everywhere!
Them crazy japanese people.
Leave a Comment
3 People like this