posted by Chris on 06.27.09 at 9:05 pm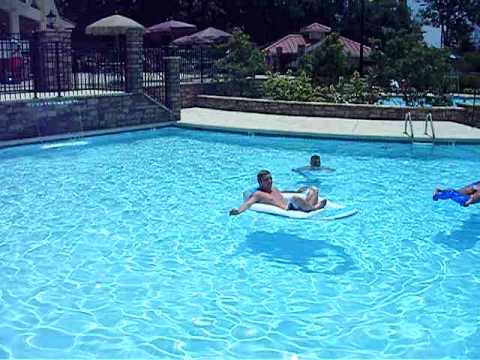 This guy dropped his iPhone 3GS in a pool while recording video, and it still works.
I dropped my very first cell phone in the toilet before. I had it on one of those belt clips and as I was getting ready to take a crap I accidentally knocked it off. It fell straight into the toilet. Luckily, there wasn't anything nasty in there so I fished it out. It wasn't working after I pulled it out so I opened it up, dried it and it was working again. Ever since then I never kept my phone on one of those belt clip things. Boring story, I know.
2 People like this