posted by Chris on 01.28.09 at 6:30 pm
Mike Rowe, probably most famous for Dirty Jobs, is shown trying to sell the "Katsak" a toy bag for your cat.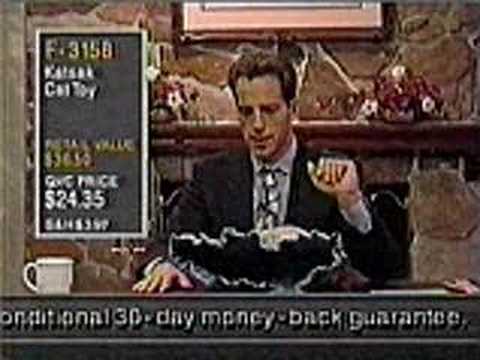 Hahahaa. That just must have been terrible. You can tell just from the way he's talking that he hates the job. Theres a couple more vids of him selling stuff on QVC. Here he is on Dirty Jobs.
Mike Rowe has this really distinct deep manly voice. Haha. Did you know he also used to be an opera singer? This dude is awesome.
1 Person likes this