posted by tamer on 02.01.10 at 12:23 am
If you're into Sci-Fi flicks like 2001 and Solaris, this is a great movie to watch. It's basically one of those psychological futuristic movies where the director illustrates situations that might take place in the future. Moon, is about a future in which we will use a substance mined on the moon called helium-3 as fuel. The mining is done by programmed robots. The main characters are  a man, Sam Bell, and a robot named GERTY. Sam's job is to make sure the robots are mining and to send the helium-3 back to Earth through small pods. Sam Bell is played by Sam Rockwell and GERTY is voiced by Kevin Spacey. The graphics are great. The storyline is well done and to top it off there is an awesome twist around midway through the movie. Another reason why I like this movie is because for once, the robot is not a bad guy. The only thing I didn't like was the ending. I wish they would put a little more into it, other than that, great movie, very entertaining, I give the movie:
You can watch the HD trailer below.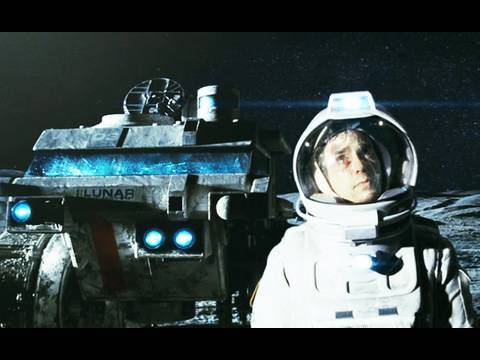 4 People like this