posted by Chris on 07.20.09 at 11:54 pm
I just stumbled across this promotion for Acer's Aspire Timeline line of laptops. They have a bunch of videos of people performing experiments to prove the awesomeness of their laptops. Some of them test if various things can last up to 8 hours: a pen, table tennis rally, a lighter. Though, none of them do. This, of course, is to show off their laptop line and their 8 hour battery life.
They also perform a bunch of other experiments too, like… is heat from a laptop enough to undress a model. (the answer is yes). Yeah.
Anyway, I've embedded all the videos below.
Experiment 1: Can a pen last for 8 hours?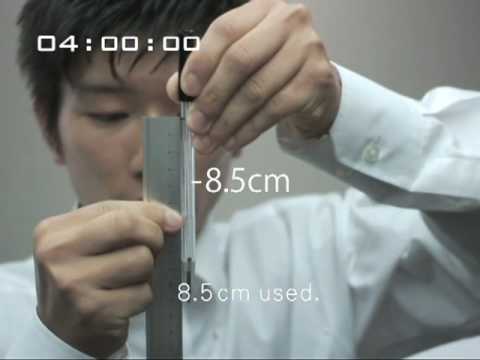 Leave a Comment
1 Person likes this