posted by qtjoel on 09.11.10 at 1:51 pm
Leave a Comment
7 People like this
posted by Chris on 07.16.09 at 10:37 pm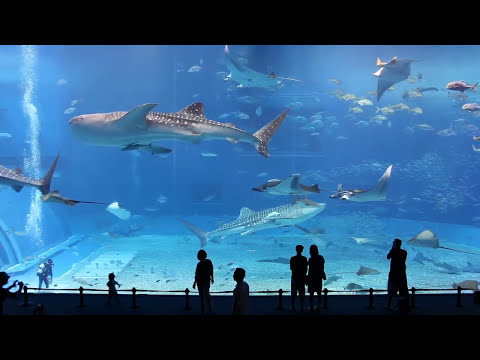 "Kuroshio Sea" is second largest aquarium tank in the world. It's located in Okinawa Churaumi Aquarium in Japan and holds 7,500 cubic meters of water.
I suggest watching the video in fullscreen and HD. It's awesome and so is the song, Please Don't Go by Barcelona.
The world's largest is located at Georgia Aquarium.
Leave a Comment
1 Person likes this
posted by Chris on 02.01.09 at 10:20 pm
This is a phone booth turned aquarium by artists Benoit Beseille and Benedetto Bufalino. Its located in Lyon, France and is part of the Lyon Light Festival.
Leave a Comment
1 Person likes this