posted by Chris on 08.20.09 at 8:57 pm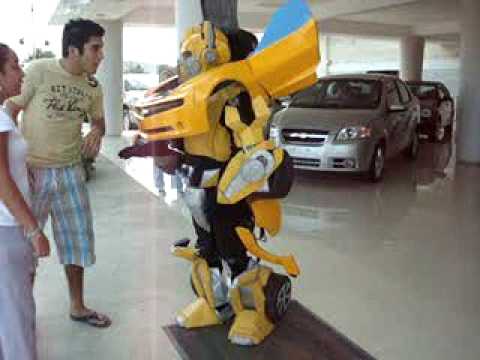 I bet everyone thinks that Bumblebee costume that dude's wearing is the shit, well, except for the guy wearing it. People probably come by all day and tell him to transform into a car. And he'll have to kneel down and stuff. What a horrible job. On the other hand, that Bumblebee costume is the shit.
Also, why does this Bumblebee costume have Optimus Prime's head?
Leave a Comment
1 Person likes this