posted by Chris on 10.01.09 at 8:43 pm
I don't know how many computer geeks we have here reading WTFoodge but I, as a computer geek, found this powerless air cooler by MSI to be totally awesome.
Usually, fans in your computer are powered by electricity from the power supply unit but this new fan from MSI is powered heat from the northbridge.
How does it work? The fan itself is a stirling engine, which is a "heat engine that operates using cyclic compression and expansion of air or other gas at different temperature levels" says Wiki. Basically heat causes pressure changes in the engine which causes a piston to move and rotate the fan.
Here's a demo of it, though its only a 3d representation.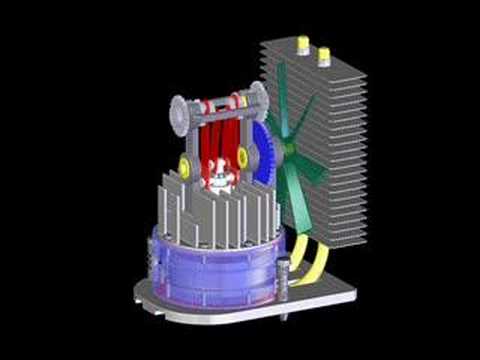 This is a great idea by MSI to use all that wasted heat in your computer but I'm not too sure how efficient it'll be or how much this thing would cost. A great idea, nonetheless.
Leave a Comment
3 People like this