posted by qtjoel on 01.06.10 at 10:26 pm Featured
So I had lunch with Tamer the other day and tried the Power Balance on him. He said it was bull crap and it was all the placebo effect. I told him I was going to put it in his hand and he said I shouldn't have told him that because now he's going to think he was going to do it and he would be able to do it. I tested it on him and it didn't work...He couldn't balance, why? Because I put a fake band in his hands, when I put the real one in his hands I pushed down really hard and he didn't tip not even a little.
So then Tamer called me while I was eating and told me he was with friends (the one being tested on is Cetin, pronounced "CHE-TIN", and the other friend is Cem, pronounced "JEM") and that Tamer made a bet with Cetin that it did work. I went out in my pajamas. Cetin and Cem thought it was bull crap, I think the last words of the video were as stated "what the f*ck?!".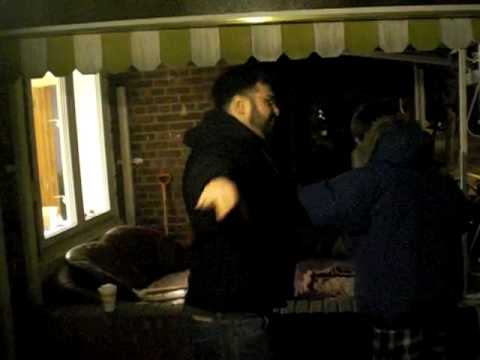 8 comments
9 People like this