posted by Chris on 07.06.09 at 12:25 pm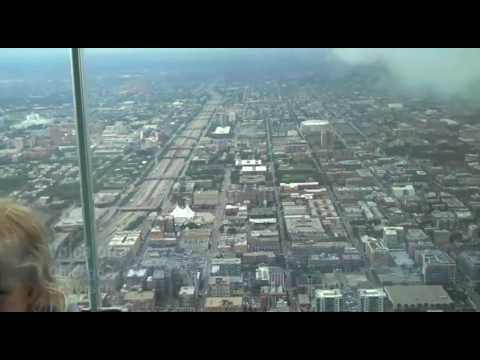 Here's a video of the view from Sears Tower's 103rd floor that Quentin posted about.
Leave a Comment
1 Person likes this
posted by bentday on 07.02.09 at 1:51 pm
This picture is a rare glimpse of the observation deck of the Sears Tower's 103rd floor and if you can believe it, you have to pay them $15 to go in there.  I don't know about you guys, but I'd probably crap myself if I were in that glass room even though they claim it can hold up to 5 tons.
2 comments
1 Person likes this