posted by qtjoel on 05.05.10 at 1:02 pm
It's named the Mangalitza and I want one.

As part of a programme to help save the animals from extinction, staff at Tropical Wings in Essex are hoping they can help the breed survive.

Originating from Austria and Hungary, the Mangalitza is similar to the native Lincolnshire curly coat breed which died out in Britain 40 years ago.

'At first sight, people think they are sheep,' Denise Cox, education co-ordinator, at Tropical Wings, said.

'It is not until they turn around and you see their faces and snouts you realise they are in fact pigs.

Read more: http://www.dailymail.co.uk/news/article-1266440/The-sheep-pig-pulling-wool-everybodys-eyes-.html#ixzz0n4j1VKrs
The video below is not the Mangalitza but the Lincolnshire curly coat. So I guess the source I got it from didn't get their FACTS STRAIGHT.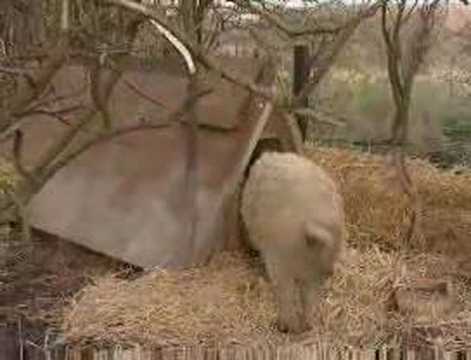 3 People like this