posted by Chris on 06.18.09 at 11:08 pm
Do you play WoW all day and never ever want to go AFK? Well, here's your solution: The Wow Pod. The WoW Pod is little hut that houses all the things a World of Warcraft player would ever need. Computer + huge monitor? Check. Drinks? Check. Food? Check. Toilet throne? Check. You never have to leave your seat ever again. It even has a hot plate to cook your snacks!
The WoW Pod is a project by Cati Vaucelle, a researcher at MIT Media Laborator's Tangible Media Group. (Yes, its a girl.)
Here's a video of it in action. Skip to around 2:10 to skip all the boring. Btw the music in this video is really annoying.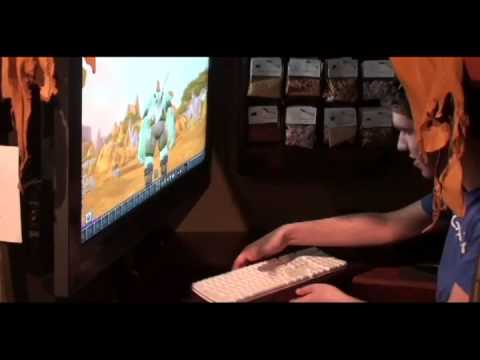 You can find more info on it on Cati Vaucelle's site. Right now its being displayed at the MIT Museum if you want to go see it, but I'm guessing you'd rather stay home and play WoW.
Thanks for the tip Andy.
1 Person likes this