posted by qtjoel on 03.10.09 at 12:28 pm
Check out this ToolLogic FireSteel Knife that's being sold on ThinkGeek($29.99)! Apparently when you grind the notch with the knife, it sets sparks that are nearly 3000 degrees. I am pretty sure that is pretty hot, but I'd carry this along with me if I were to go camping. Shoot, I might just carry this around with me randomly for fun to set some things on fire. Of course I'll be safe and make sure it's in an open area and I'll have water with me to put it out if anything happens! It also comes with a handy dandy whistle built in, so if anything happens people will know I'm there!
Check out the awesomeness of this knife before. Skip to 7:45 to see fire fire FIRE!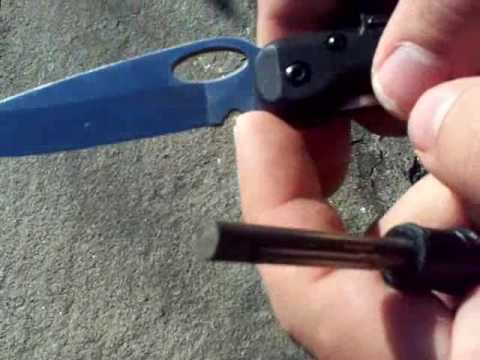 1 Person likes this